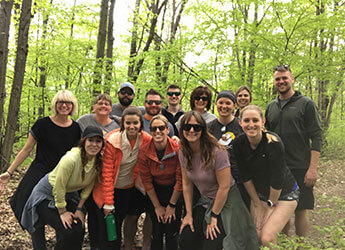 Our Story
For over three decades, we've crafted quality footwear with our eyes fixed on comfort, design, durability and whatever's waiting for us out on the trail.
Read More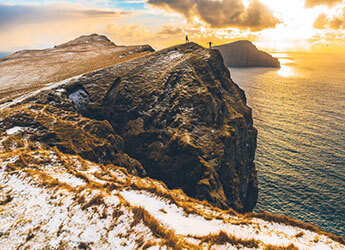 Living Our Values
We believe in experiencing the power of the trail, so we work to protect the natural environment that sustains us all. Get to know some of the friendships we've made along the way with those who share our principles.
Read More
@merrell
Connect with the world of Merrell and see even more.
Global Planning Manager - Merrell
Wolverine Worldwide | Rockford, Michigan
Apply
General Function
Merrell believes nothing should get in the way of enjoying active outdoor adventures. Merrell hiking boots, trail running shoes and apparel are built on Merrell's outdoor heritage, quality and performance. The trail is the core of our design philosophy and has continued to guide us in the development of innovative products that inspire and enable enjoyment of the outdoors.
The Global Merrell Demand Planning team owns and is accountable for the global alignment from all regions for asset management, demand planning, supply planning, and fiscal alignment.
Primary Duties
Brand Operations: Leads strategies with sales and demand planning to maximize product flow needs and line architecture; analyzes opportunities and risks that result in recommending key tradeoffs. Reconcile sales forecast and financial plans to ensure revenue targets are hit. Monitors the flow of inventory to support demand and sales plans and arranges fulfillment according to priorities and/or tactics.  Partners with regional partners, commercial partners, and other key brand leaders to maximize revenues of available inventories. 

Global Process Alignment: Manage global operations process alignment through consistent communication of global planning process, tools and deadlines.   Manage seasonal and fiscal planning operations milestone calendar.

Standard process and tools: Develop, document and evolve standard brand operating procedures including product coding to support system generated reporting of brand Growth Model Consumer Territories.

SKU development and Minimum Order Quantity (MOQ) analysis:

Provide guidance to the global product team for seasonal development SKU efficiency based on improving productivity per SKU.  Monitor and provide recommendations for expected MOQ concerns (drop, consolidated buy, pre-buy materials, etc).

Factory Capacity and Production Management:

Collaborates with GOG on short- and long-range production, receipt, and inventory forecasts by stock number, and fiscal period by factory. Manages monthly production priorities per factory in accordance with Global Brand Capacity strategies, regional demand, and market availability expectations.   Participate in, and drive consensus of demand and supply in monthly collaboration meetings with global planning leadership and GOG.   Leads and collaborates with commercialization and sourcing operations team to ensure production output will support largest weekly volumes.  Consistently monitor changes in production flow, anticipate results of these changes, and initiate appropriate adjustments when results negatively affect plans and commitments. Identify delivery issues and construct solutions.

Performs duties consistent with the Company's AAP/EEO goals and policies.

Performs other duties as required/assigned by manager.
Knowledge, Skills and Abilities Required
Bachelor's degree in a related field or equivalent work experience

Advanced Excel Capabilities

10+ years' experience in planning and/or merchandising

Demonstrates financially astute business management with the ability to impact financial outcomes

Strong analytical skills

Highly organized and self-motivated; able to juggle multiple priorities in a fast-paced, dynamic environment, while still achieving agreed upon deadlines

Expert knowledge of inventory math, APICS certification a plus

Extensive understanding of product lifecycle planning

Strong financial acumen

Strong problem solving and decision-making skills

Understanding of supply chain/factory process

Strong written and verbal communication skills

SAP experience preferred
WORKING CONDITIONS
Normal office environment.  Some travel may be required.
Committed to a diverse workforce, we are an Equal Opportunity Employer (Minorities/Women/Veterans/Disabled).
Apply