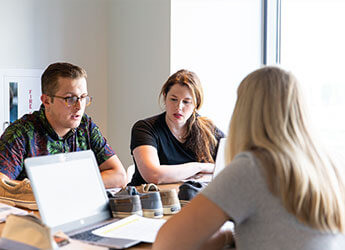 Since 1935
It started with a problem: how to maintain traction on a slippery boat deck. We've since grown a legacy of footwear that prioritizes functionality and style.
Read More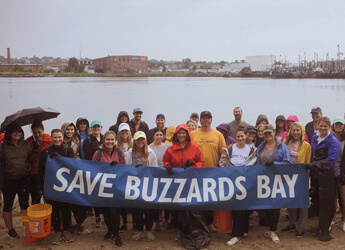 Sperry + Waterkeeper Alliance
Clean Up Marsh Island
We live what we believe. In our pocket of Massachusetts, that means coming together to take care of the beaches we all enjoy.
@ sperry
Connect with the world of Sperry and see even more.
Copywriter
Wolverine Worldwide | Waltham, Massachusetts
Apply
General Function
From Paul Sperry and one man's inventive spirit in 1935 to today, Sperry has forever inspired adventurous souls who strive for lives fully lived. Whether it's the world's first and original boat shoe or our sea-tested apparel, we equip all those who believe the best stories are written with your feet. So go out there, and live an adventure-filled life. Join our team and discover an odyssey in every day.
TheCopywriterwill develop concepts and writes copy for advertising and marketing campaigns for a variety of channels.
Primary Duties
Establish, develop and maintain creative, conceptual and writing standards (voice of brand).

Craft clear,

concise and compelling consumer marketing copy as well as technical product copy for use within retail, direct marketing, catalogs, email marketing, presentations, digital advertising and on the Ecomm site.

Brainstorm and develop naming conventions for new products and write branding copy

for product packaging, brochures and other promotional materials that resonate with target consumers.

Vary language and tone of messages based on product, medium, target audience and desired consumer behavior.

Support internal/external PR teams with press releases and external facing communications.

Performs duties consistent with the Company's AAP/EEO goals and policies.

Performs other duties as required/assigned by manager.
Knowledge, Skills and Abilities Required
• Bachelor's degree or equivalent experience required.
• 3+ years of copywriting experience.
• Proficient in maintaining and executing a brand voice through many mediums.
• Experience in producing copy across all channels.
• Must be able to work autonomously as well as part of a team.
• Strong written communication skills.
• Strong project and time management skills, and attention to detail while simultaneously managing multiple projects and high-volume tight timelines.
WORKING CONDITIONS
Normal office environment.  Some travel may be required.
The above statements are intended to describe the general nature and level of work being performed and are not intended to be an exhaustive list of all responsibilities, duties and skills which may be required.
Committed to a diverse workforce, we are an Equal Opportunity Employer (Minorities/Women/Veterans/Disabled).
Apply