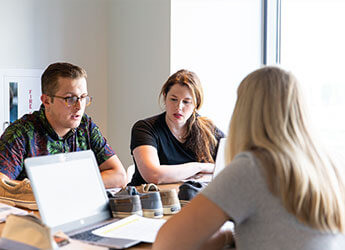 Since 1935
It started with a problem: how to maintain traction on a slippery boat deck. We've since grown a legacy of footwear that prioritizes functionality and style.
Read More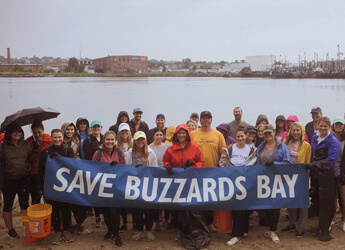 Sperry + Waterkeeper Alliance
Clean Up Marsh Island
We live what we believe. In our pocket of Massachusetts, that means coming together to take care of the beaches we all enjoy.
@ sperry
Connect with the world of Sperry and see even more.
Sperry Senior Demand Planner
Wolverine Worldwide | Waltham, Massachusetts
Apply
General Function
At Sperry we are here to inspire everyone to find common ground, as we have since 1935.  We create products that can transcend boundaries because we believe it's the little things that can help bring us together. We're proud to embrace timeless styles and quality everyone can relate to. Join our team and help us inspire people to recognize their commonalities and create more meaningful connections and better communities.
The Sperry Senior Demand Planner is accountable for the global alignment from all regions for asset management, demand planning, supply planning, and fiscal alignment.
Primary Duties
Inventory optimization and metrics: Executes inventory asset management strategy, in units and dollars, by working within established optimized inventory, turnover goals, and Open-to-Buy (OTB) targets for assigned categories. High level of collaboration with planning leadership, sales and finance required.

Service, Margin, Quality:

Plans and manages seasonal buy programs in accordance with the buy calendar and lead times. Works to meet service level targets and reports on progress for each period. Provide recommendations to sales and finance to clear out underperforming stock

On-hand SKU optimization:

Manage on-hand SKU counts to established KPIs and continuously evaluate performance. Executes inventory planning classification strategy within established parameters.

Forecasting:

Create and validate shipment forecasts at the stock number level, utilizing brand strategy, trend, account forecasts, competitive information and market conditions. Partner with sales and finance to ensure alignment between demand planning forecasts and financial forecasts; communicate any gaps/opportunities. Manages monthly and seasonal demand and supply forecasts, planned inventory and safety stock, and reconcile with OTB.

SKU development and Minimum Order Quantity (MOQ) analysis:

Partners with global product team and regional RMM to execute seasonal development SKU efficiency, based on improving productivity per SKU. Monitor MOQ concerns by category and provide recommendations to sales and DTC teams.

Execution of outbound product distribution strategy:

Collaborates with sales, DTC and marketing teams to provide operational support to ensure successful launch of new product into market. Collaborates with sales to construct assigned region/category order booking programs to ensure timely and organized backlog. Monitors booking activity against category inventory flow constraints and adjusts and communicates new availability dates accordingly. Provide critical operational support of order allocation, fill, and shipment during key fiscal deadlines, at period, quarter and year-end.

Inventory Procurement:

Execute monthly factory buys, for assigned region and categories, in alignment with, category OTB, Global buy calendar, to achieve financial sales and inventory goals. Review and determine best production dates to support customer demand and inventory requirements. Maintain delivery information on all open purchase orders from issuance to receipt.

Manage and communicate production shifts due to commercialization issues or sourcing changes.

Continuously monitor market sell thru, inventory levels, booking, and shipping trends to direct necessary adjustments to factory purchase order dates, styles and/or sizes. Consolidates global orders per SKU to create production efficiencies

Factory Capacity and Production Management:

Execute short- and long-range production, receipt, and inventory forecasts by stock number, and fiscal period by factory. Monitor and adjusts monthly production priorities per factory in accordance with Global Brand Capacity strategies, regional demand, and market availability expectations. Participate in the monthly demand and supply

meetings with global planning leadership and GOG. Track commercialization and sourcing operations team to ensure production output will support largest weekly volumes. Consistently monitor changes in production flow, anticipate results of these changes, and initiate appropriate adjustments when results negatively affect plans and commitments. Identify delivery issues and construct solutions. 

Performs duties consistent with the Company's AAP/EEO goals and policies.

Performs other duties as required/assigned by manager.
Knowledge, Skills and Abilities Required
Bachelor's degree in a related field or equivalent work experience.

Advanced Excel Capabilities

4+ years' experience in planning and/or merchandising

Demonstrates financially astute business management with the ability to impact financial outcomes

Strong analytical skills

Highly organized; able to juggle multiple priorities in a fast-paced, dynamic environment, while still achieving agreed upon deadlines

Knowledge of inventory math, APICS certification a plus

Basic understanding of product lifecycle planning

Strong financial acumen

Strong problem solving and decision-making skills

Strong written and verbal communication skills

SAP experience preferred
WORKING CONDITIONS
Normal office environment.  Some travel may be required.
The above statements are intended to describe the general nature and level of work being performed and are not intended to be an exhaustive list of all responsibilities, duties and skills which may be required.
Committed to a diverse workforce, we are an Equal Opportunity Employer (Minorities/Women/Veterans/Disabled).
#LI-NS
Apply