The Right Fit
For our team of over 3,500 talented individuals, building careers and delivering award-winning products is an ongoing journey. Whether your expertise lies in product creation, web development, customer service, distribution or finance, there's a place for you here. Take some time and explore opportunities across all of our different career areas.
Brand & Corporate
Creating our products takes a team of innovative thinkers ready to challenge the footwear industry. From HR to Marketing to Sales, everyone has a key role in delivering our products to our consumers.
Brand Careers
Each of our brands has key roles that are vital to the ideation, design, development, marketing and commercialization of our products. These positions include:
Product
Comprised of Design, Product Development and Product Management, these teams of industry experts create products that speak to their brand's DNA and meet their consumers' needs through digital, retail and wholesale channels.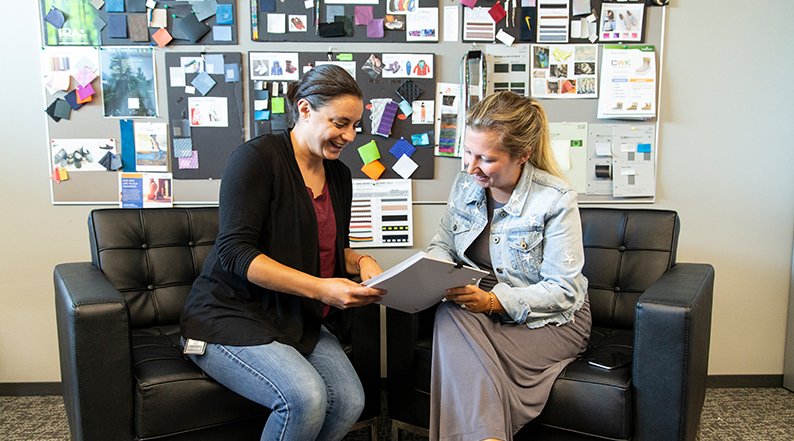 Marketing
Comprised of Brand Marketing, Creative Services, Digital Content, Communications, PR and more, these integral teams deliver a powerful voice for their brands through engaging stories that excite, inspire and educate our consumers.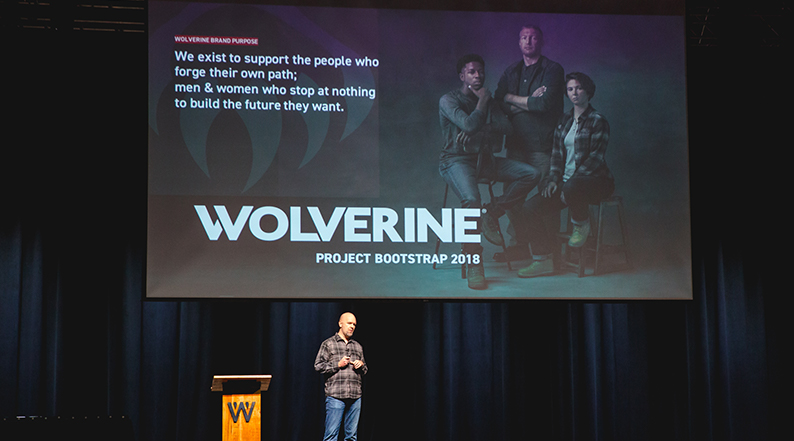 Sales
Skilled at building relationships, these teams deliver messaging that supports the brands' authenticity to both retailers and consumers. Our sales professionals typically work remotely, managing accounts and sales teams in their region, with a high level of customer service. Our Account Executives, Senior Account Executives, Key Account Managers, Sales Managers and Directors are the front line of our brands and the first impression of our portfolio.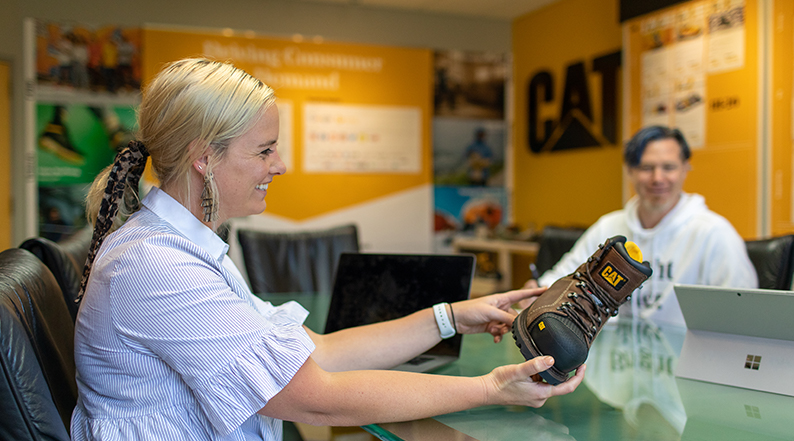 Planning
Our Planning team is responsible for global forecasting, strategic product planning and inventory levels within our brands. In positions like Merchandise Planning Management, Demand Planning and more, these teams harness the brands' knowledge and resources to produce key forecasts for each season.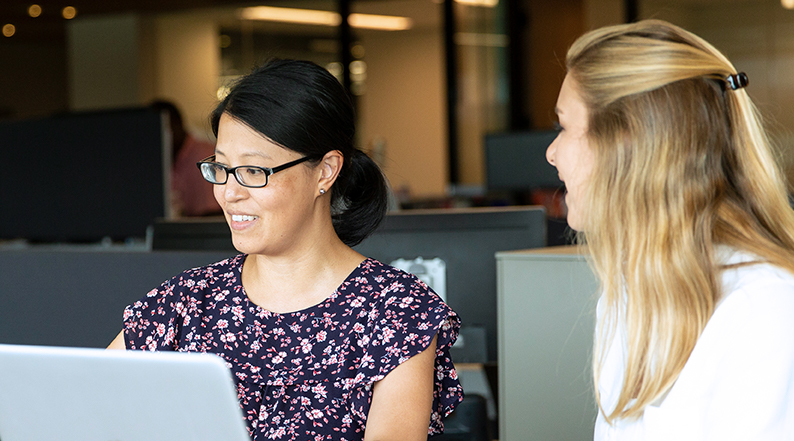 Corporate Services
Whether supporting brands directly, or working across various sectors of our portfolio, Corporate Services maintain the internal operations of the company. These groups include Human Resources, Finance, Accounting, Information Technology and more.
eCommerce Careers
In our pursuit to be a consumer-obsessed growth company, our eCommerce team is strategically designed to acquire, convert and retain the consumer on every step of their journey. As a centralized business function, employees are analytical, goal oriented and performance driven as they work to create consumer connections and influence business decisions. This group consists of Web Designers, eCommerce & Site Merchandisers, Retention Specialists, CRM Managers and more.
Global Operations Careers
Responsible for manufacturing, sourcing, product integrity and raw materials management for Wolverine Worldwide, the Global Operations Group sources millions of pairs of footwear annually, managing over billion in annual product costs and plans. This global team also encompasses the Customer Service, Planning, Logistics, Facilities, Information Technology and Distribution Center functions for the company.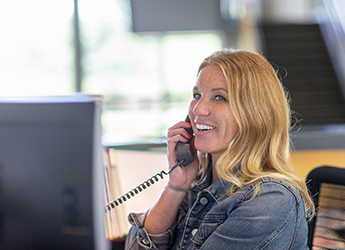 Customer Service
Our Customer Service teams serve consumers at every point in their journey.
The team supports internal business operations domestically and internationally. Roles within the department range from supporting the wholesale business to interpreting and analyzing customer information.
Additionally, our Customer Service Associates support the wholesale side of the business, ensuring orders are processed, tracked and shipped to the wholesale customer.
As an award-winning department, the team is focused on delighting the consumer, and are empowered to utilize the provided tools to enhance the consumer experience.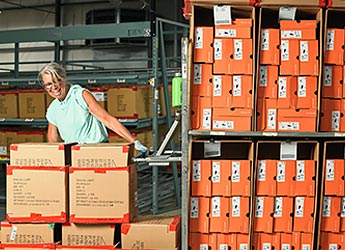 Distribution
With three US-based Distribution Centers – and more located internationally – Wolverine Worldwide's Global Distribution and Logistics team is responsible for the transportation and distribution of all company products. Our DC Associates take pride in the role they play with WWW and are committed to productivity, accuracy, reliability and safety.
Distribution Job Openings
Use this map to explore job opportunities near you.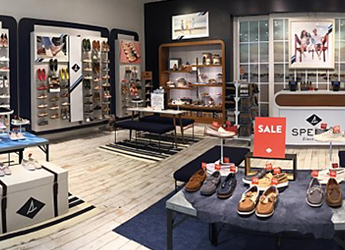 Retail
As one of the largest non-athletic footwear companies, Wolverine Worldwide Retail is a great place to start or expand your career. Built around iconic brands such as Merrell®, Sperry®, Saucony® and Hush Puppies®, our fleet of company-owned retail stores will provide ample opportunity to learn and grow in a world-class retail environment.

We seek service-oriented employees who have a passion for our brands and aspire to live the lifestyle. Our employees are empowered to create amazing experiences every hour, every day.

Full-time, part-time and seasonal opportunities are available. Wolverine Worldwide offers employees a full menu of progressive benefits, flexible scheduling and discounted product purchases.

<

Retail Job Openings

Use this map to explore job opportunities near you.
Internships
Across our brand portfolio, we're creating opportunities for personal and professional growth for the next generation of Wolverine Worldwide leaders.
Internships at Wolverine Worldwide allow college students a chance to engage in a corporate environment and interact with leaders in the footwear industry. Interns will gain insight into key functions of Wolverine Worldwide while gaining experience in their desired field, an opportunity that proves invaluable to them upon graduation.
12 Weeks
Duration: Duration: May – August annually
Set schedule for all Corporate Program engagement activities
Summer Internships will be posted annually February – March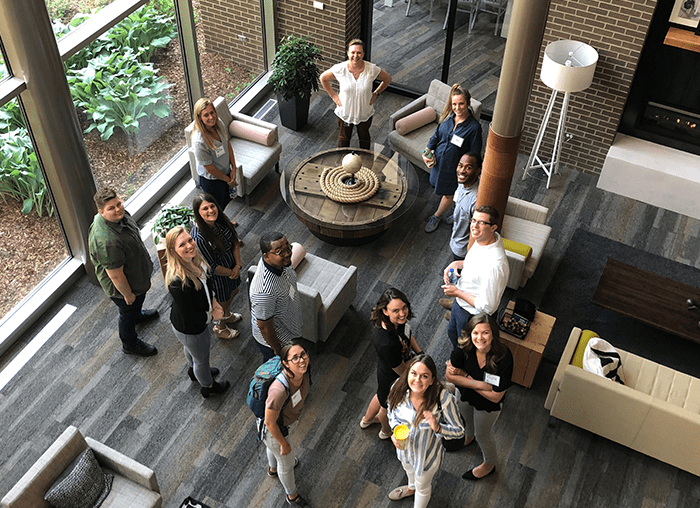 PAID internship experience in addition to housing allowance and laptop/equipment provided
Professional development, mentorship, and networking opportunities included
Experience working for a leading global footwear and apparel company
Opportunity to explore potential career paths
Stay connected to us through return internships and part-time remote projects available
Encouragement to share your insights and creativity on a cross-functional group project
Join one of the most fun and active industries in the world on a globally expansive team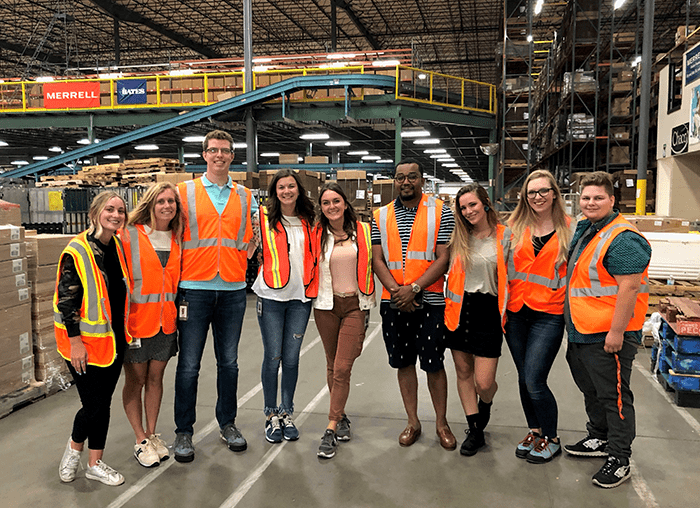 Summer Internships will be posted annually February – March
Prepare to submit your official application once internship positions are posted. This includes updating your resume, gathering portfolio links or examples of your work (especially for creative positions).
hide
Check out our internships opportunities once they are posted using the Search All Internships button below.
Questions? Reach out to EarlyCareers@wwwinc.com