Meet Our People
The names and faces that make up Wolverine Worldwide can come from just about anywhere. But below, you'll see how they come together in a shared pursuit of the products people count on.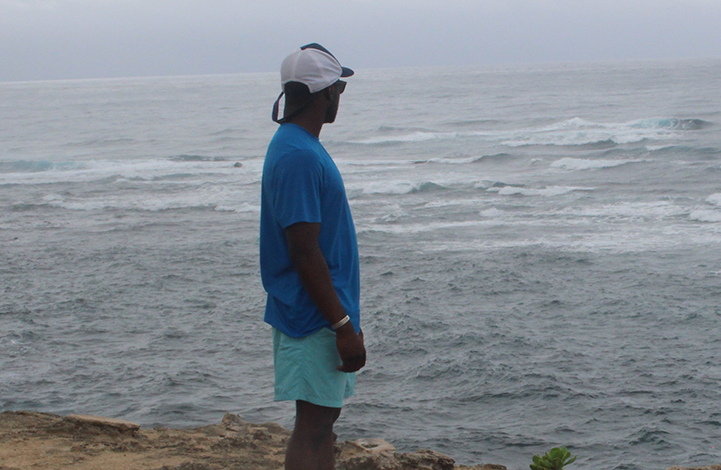 Meet Chima
Account Executive, Merrell
Before starting at Wolverine Worldwide, Chima had never even been to Michigan. Looking to make a change in his life and career, he was inspired to join us after admiring our philanthropic work and seeing how much we value the outdoors.
On working together
The culture and character of the people at Wolverine Worldwide continuously reminds me of why I love to come to work every day.
I influence change and improvement by empowering team members to utilize their unique voices to foster creative debates. By collaborating on projects and working together to overcome obstacles, our team can effect organizational change.
On staying active – outdoors and in the community
I have become a member of paddling, hiking, running, trail maintenance and various other social groups that value inclusion, regardless of socioeconomic status. I feel that my event planning skills have made me something of a community leader, as I partner with other area leaders in a shared vision of improving the quality of life of those around us.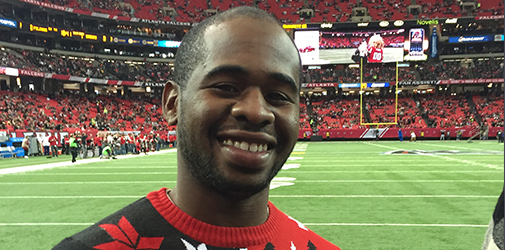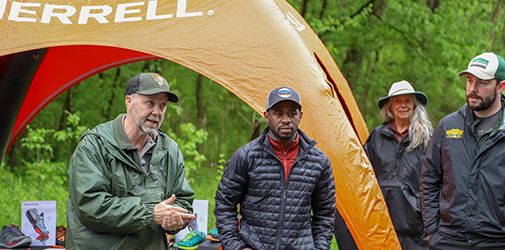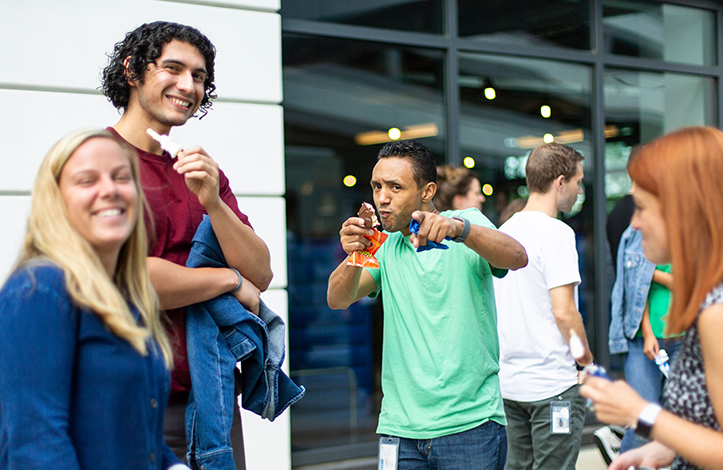 Meet Pedro
Product Development
Pedro says his family is a Wolverine Family. With a focus on fit, he often brings home samples for his kids to try on and test out – from snow boots to sandals and everything in between. That has helped him in the office, where his creativity relies on a strong knowledge of the product and its competitors.
On feelings of accomplishment
When I go to the stores or see the shoes on social media or on someone's feet – the shoes or footwear that I worked on – that makes me feel accomplished.
On creativity
Creativity is extremely important. It can make the difference in being a good brand or excelling as the best brand. If you look at kids' footwear, you can see all types of innovations from other brands in the market. In our case, we are not just trying to keep up with these brands, but are trying to innovate and introduce features that are important to the consumer.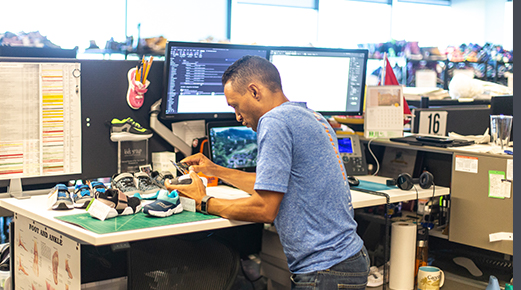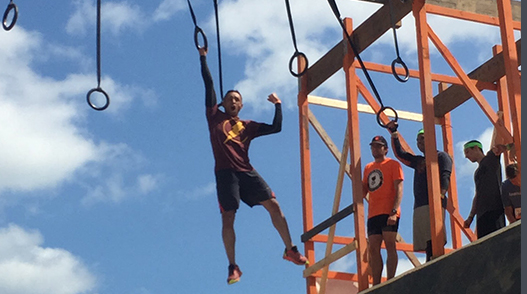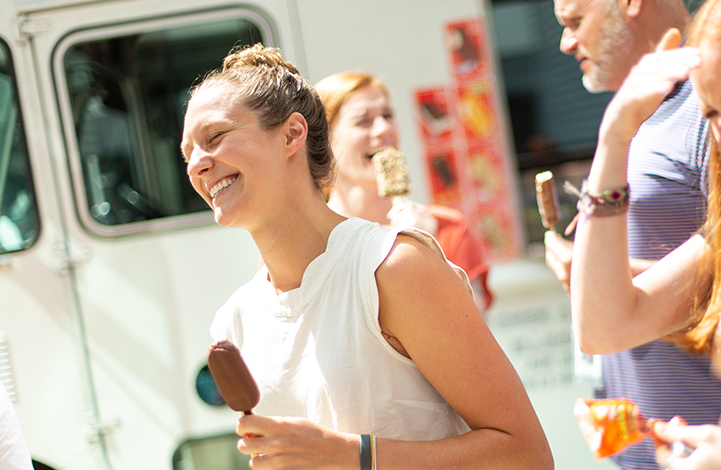 Meet Darby
Product, Saucony
An avid runner, Darby says the energy and enthusiasm she brings to every race is the same she brings to work every day.
On combining her love of running with her career
I've been an athlete for most of my life, and an avid runner for the last 10 years. When I first found out about the Saucony Human Performance and Innovation Lab, I was incredibly excited because it seemed like a perfect combination of my interests in sports and my passions in the study of biomechanics and human performance.
As a runner, I also frequently go on group runs with my co-workers and love to talk about training and upcoming races.
On her team
The people who work here are amazing. My co-workers are incredibly hardworking and passionate about their work, and they have a lot of fun doing it. I also love how collaborative we are as a company and how we motivate and encourage each other day to day.
Working for a brand that stands for bringing goodness into the lives of others resonates with me.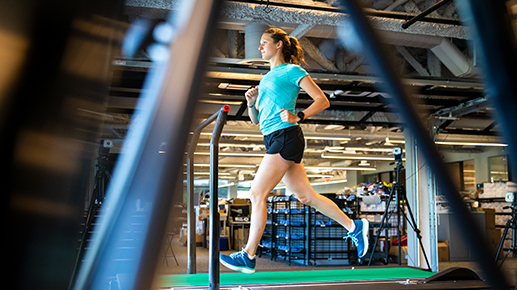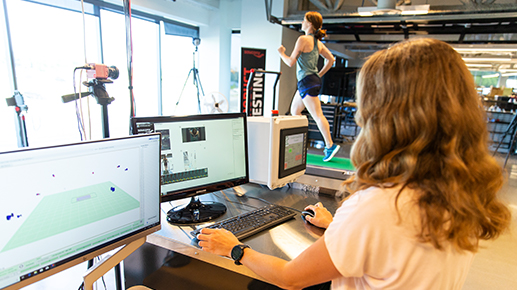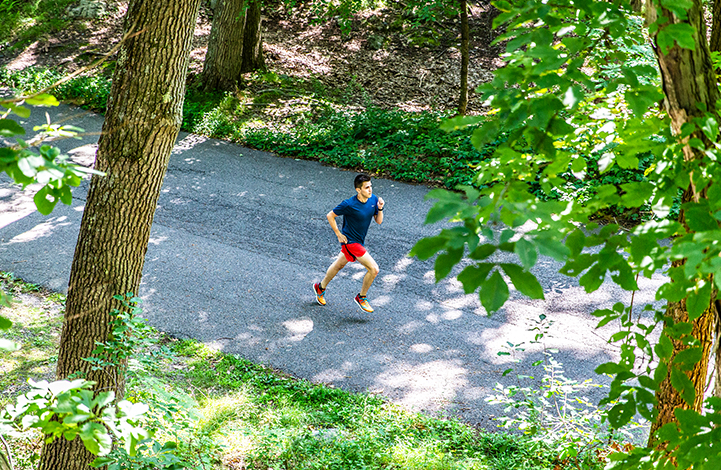 Meet Christian
Product Development, Sperry
As a high school runner, Christian began designing running shoes for fun, igniting a lifelong passion for footwear. Today, he's turned that hobby into a career – and he still has time to run marathons around the world.
On his active lifestyle
My flexible schedule allows me to still run at a competitive level. Currently I have my sights set on completing the 6 World Major Marathons averaging less than three hours each. My team is amazing, and they've cheered me on through every Boston Marathon, even through hypothermic temperatures. I wouldn't be where I am without them.
On starting his career at Wolverine Worldwide
The people and the opportunities have kept me working here for over three years. I've been lucky enough to work under some of the best and most multifaceted developers in the industry. I learn from them every day, and they continue to set me up for more success and career growth than I could have imagined.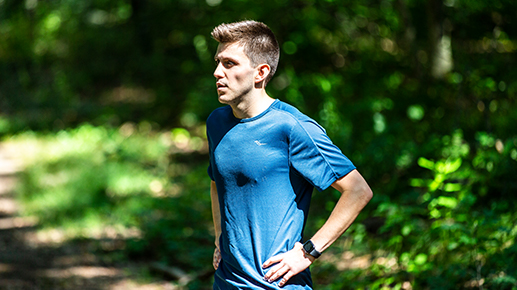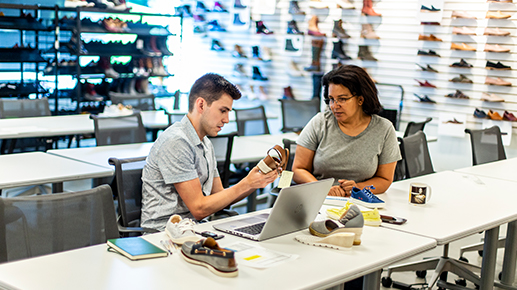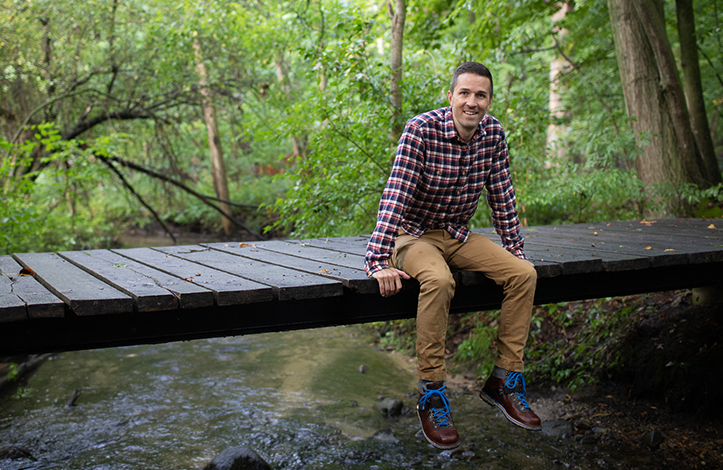 Meet Jeff
Web Development, DTC
Jeff's love for nature and everything outdoors means he gets to work for brands and products he uses every day.
On Rockford, Michigan
I love the West Michigan area. As my wife and I started raising a family, it became clear that it was a great choice, as we love to be in nature as much as possible. As an avid hiker who lived in the Rocky Mountains for 15 years, when I found out that Merrell and Chaco were headquartered in Rockford, MI, it was an easy choice for me to start applying at Wolverine Worldwide.
On balancing work and family
Wolverine Worldwide is great at honoring and promoting work-life balance. It's a really great mix of staying busy, but also being with a company that knows my family comes first.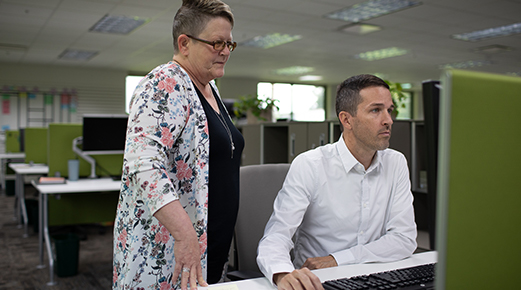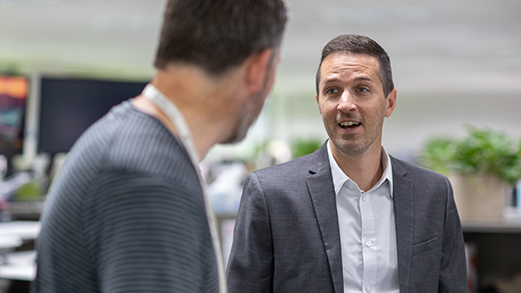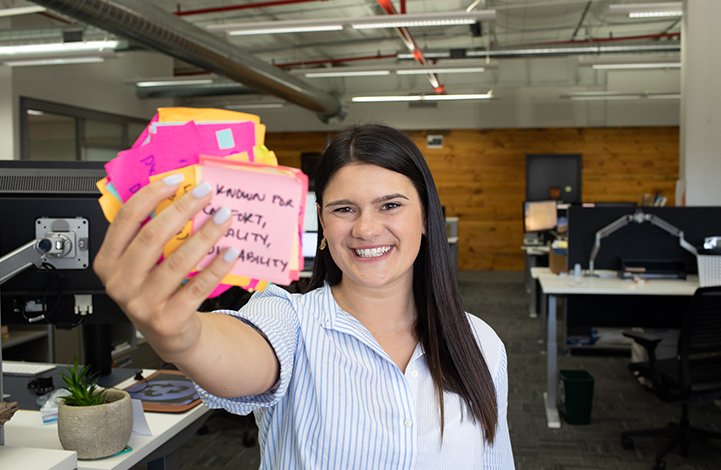 Meet Elaine
Consumer Insights
Elaine started at Wolverine Worldwide as an intern, completing her master's in market research. Early on, she was struck by the passion and growth mindset that her co-workers here share.
On gaining a variety of experiences
I get exposure to so many different brands. This means the opportunity to create connections with teams, gain exposure to different strategies and learn from different types of consumers. One day, I can be sitting on a beach talking with an adventure guide about their ideal sandal. The next, I am observing a police officer as I sit in the passenger seat of his squad car.
On connecting with co-workers
One of my favorite parts about working at Wolverine Worldwide has been my involvement with the Wolverine Young Professional Group (WYP). The WYP offers networking opportunities and social events, and I have made friends with co-workers I typically would never interact with. The people component is big for me, so I appreciate having a resource that allows me to easily connect with others.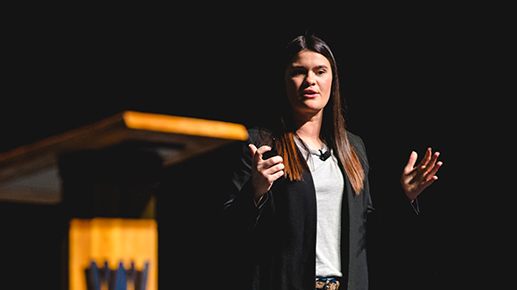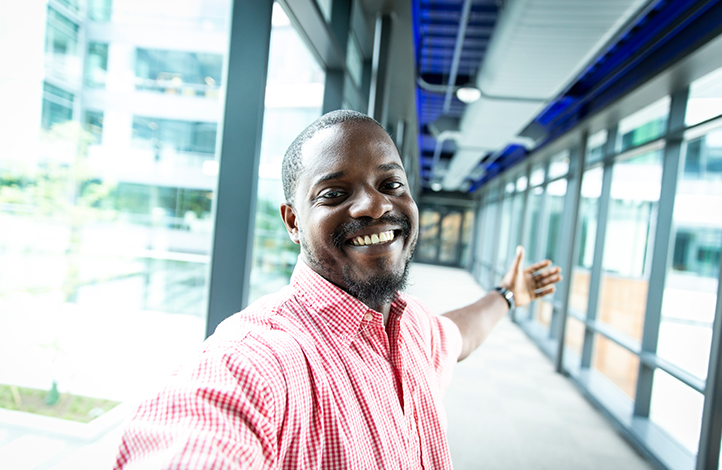 Meet Claude
Human Resources
As a member of our Human Resources team, Claude gets a firsthand look at the drive our people share. He says seeing that inspires everyone to bring their best selves to work every day.
On the people he works with
Diversity is part of Wolverine Worldwide's DNA. That's what really drew me the most to the company.
I love how passionate my team is and how hard they work because it pushes me to do the same every day. The fact that I know they have my back and provide an endless amount of support and resources allows me to be successful in my role.
On being a working parent
Having flexibility is great. Being able to balance my candidate calls with family responsibilities really helps. I'm really transparent with my manager. And she's been great at showing me that I have that support.